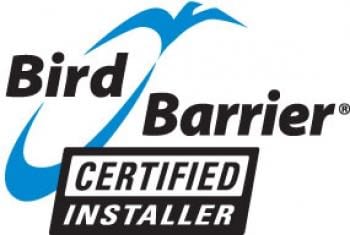 Birds: How to Address the Issue When they Become a Pest
Whilst birds are a beautiful species to watch, they can quickly become pests. For residents living in major cities or larger towns, it can especially become a headache. You have heard of a 'bird's eye view', but the saying takes on a different meaning when they have their eye fixed on your home!
In BC, Canada, it is usually woodpeckers, damaging wood walls, starlings travelling in noisy and large flocks and pigeons who are the culprits defecating on buildings. Such a bird infestation can have hazardous health consequences for humans. These kinds of birds can spread diseases to humans and animals.
In BC's Lower Mainland and Greater Vancouver area, including the tri-cities, the best professional company to call for a bird infestation is Total Pest Control. We offer Urban Bird Control services including starlings, pigeons and woodpecker control. We also offer a variety of other pest control services. We are insured, protected, and licensed by the Government. Eco friendly technologies are available to get rid of a bird problem.
Total Pest Control offers residential pest control as well as commercial pest control. Our experienced and well trained staff will effectively get rid of any pests. Another feather in our hat is the fact that we have the fastest response time regarding emergency calls. We also offer home inspections to determine the extensiveness of your pest problem. These home inspection services are offered at competitive and highly reasonable rates.
Visit our website to see the variety of pest control services we render as well as all contact information.
When birds invade your home or commercial property it can cause structural risks and can create health issues. Of all the above-mentioned species, pigeons pose the greatest problem. Therefore, the removal of pigeons is number one on the request-list of every bird control service.
Controlling methods keeping pigeons away
Pigeon repellent
Pigeon netting
Pigeon spikes
Specialist cleaning
The above-mentioned poses to be the most effective procedures, although many more are available.
Bird removal from attic
The attic is a perfect place for birds or rodents to invade. Birds can become a consequential annoyance when invading the attic. However, their droppings pose a serious threat as it contains bacteria, moulds, parasites as well as viruses which pose a hazard to humans.
The three types of species which invade our attics are starlings, pigeons, English sparrows and even woodpeckers sometimes. Whilst starlings, sparrows and pigeons will enter through existing openings, woodpeckers can cause damage as they create their own entry space through the wood. In areas near the ocean even gulls can choose your roof to create their nests.
The best advice when it comes to pigeon pest control, or the other species, best option is to hire the services of a reputable pest control company. A professional company's services normally include the under-mentioned methods, although many more can be included.
Removal of birds and nests
Relocation of both birds & nests
Bird exclusion
Decontamination
Deterrents for birds like motion sensors, spikes, audio & visual gadgets
Call us at 604-349-6402 to discuss with our specialists, various options available to deal with your bird problem.