BEST PEST CONTROL SURREY BC
Pest control is all about the protection of you, your family, your employees, and your customers. Whether you have mice or rats in your attic, ants or bed bugs at your home, or bees or wasps in the backyard, our certified and licensed team of Pest Exterminator Surrey will inspect, detect, eliminate and control any pest present in your property. We help you recover your space from wildlife and pests.
We offer tailored pest control & removal services according to the needs of every customer and type of pest available. We offer free over the phone quotes, and can arrange physical inspection of the property for minimal charges. Call our team today at 604-349-6402, or fill out Request a Quote form to get the pest extermination services across Surrey, Richmond, Langley or Lower Mainland.
At Total Pest Control, we provide pest control solutions for a wide variety of pests including;
Get A Free Estimate For Pest Extermination And Control:
We'll connect with you in 2 Hours.
Our pest control technicians will be at your home or business doorstep within a few hours for most jobs. With Total Pest Control Surrey, Say Goodbye to Pest Problems.
*(Free estimates over phone or email only. Physical inspection of the property not included)
YOUR LOCAL PEST EXTERMINATORS SURREY, BC
At Total Pest Control, we have years of experience in pest control and extermination industry across the Surrey and Lower Mainland. Being licensed and certified, we use safe and tested pest removal and extermination methods to protect your property from pests and their diseases. Pests can always find a way to get into the property even if you have a habit of keeping your residential or business property clean. They can spread harmful bacteria and cause damage to your health and property. For resolving such problems, Total Pest Control team is always there to help you and to provide you peace of mind.
We deal with all household pests like bed bugs, rats, mice, ants, wasps, and cockroaches. Our team of pest exterminators in Surrey will inspect the property in detail, figure out the issues, evaluate your pest control needs and then offer you a long-lasting solution keeping the property condition in mind. We complete all the jobs properly and making sure all the entry points of the house are either sealed or repaired to avoid future problems.
Some of the infestations are seasonal, but few of them like bedbugs can occur throughout the year. Our services are available in all seasons to keep you and your property pests free. We protect homes and business places by providing environment-friendly pest extermination services across Surrey, Langley, Richmond, and surrounding communities.
Got a Pest Problem? We are here to rescue you! We are just a call away and our team will provide you guaranteed and satisfactory work with environment-friendly pesticides.
Call now 604-349-6402 and our professional technicians will arrive at your door on short notice.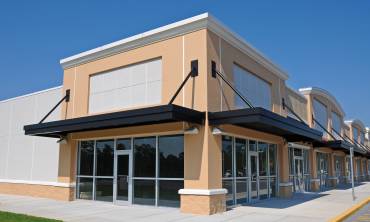 At Total Pest Control, we offer pest control services for commercial and industrial buildings. We provide on-spot treatments, as well as Monthly...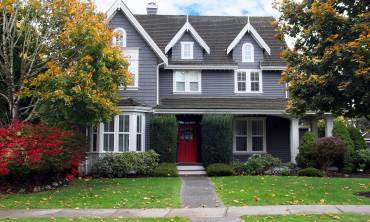 We offer total pest control services for Wildlife, Rodents, and Insects. Our team of experienced and trained experts will provide the right...
our Pest Control score
We are leaders in the industry that specializing in protection against common insects, including, rodents, and spiders.
Construction Pest Control
Commercial Insect Control
blog updates
Find out the latest news from the pest control industry: new products, modern methods, tips of protection against pests, insect control technology and innovation.
PESTS DON'T STAND A CHANCE… Call us
604-349-6402